The Very Best Fish Recipe Ever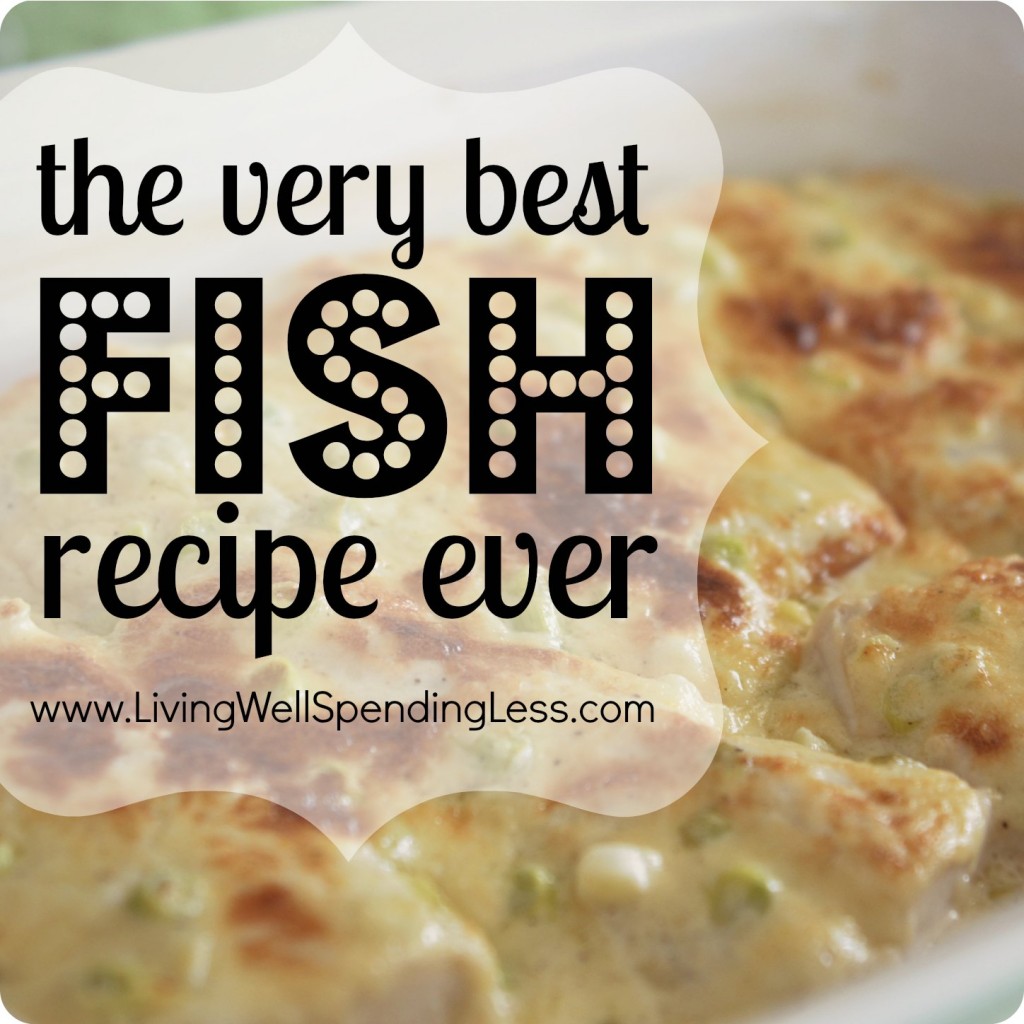 The Very Best Fish Recipe Ever
Posted By Ruth Soukup On November 12 @
Recipe: The Very Best Fish Recipe Ever
Summary: An easy & versatile creamy parmesan topping that works with almost any type of fish.
Ingredients
3/4 c. shredded Parmesan cheese
1/3 c. butter, softened, plus more for greasing dish
1/4 c. mayonnaise
3 tbsp lemon juice
1/4 c chopped green onions
1/4 tsp. salt
1/4 tsp. pepper
2 tsp. freeze dried dill (optional)
2 dashes tabasco sauce
2 pounds skinless fish (halibut, tilapia, flounder, mahi mahi, salmon, or cod all work great)
Instructions
Pre-heat the oven broiler; Grease 9×13″ baking dish with thin coat of butter.
Mix together parmesan cheese, butter, mayo, lemon juice, green onion, salt, pepper, dill, & tabasco in small bowl until well blended.
Arrange fish in a single layer in baking dish.
Broil fish for 8 minutes or until it flakes with a fork. Remove from oven and carefully spread parmesan mixture over top. Broil 2 additional minutes, or until bubbly and lightly browned.
Preparation time:
10 minute(s)
Cooking time:
10 minute(s)
Number of servings (yield):
6
---
Article printed from Living Well Spending Less™:
http://www.livingwellspendingless.com
URL to article:
http://www.livingwellspendingless.com/2012/11/12/best-fish-recipe/